illustration
motion
pixel
game
about
resume
---
Respite

Interactive Narrative Game
---

PERSONAL ROLES: ART DIRECTOR, ANIMATOR, UI DESIGNER, ILLUSTRATOR, PROGRAMMER
1 MONTH PROJECT (TEAM OF 1 ARTIST & 1 CODER)




When the sky falls, use it as a blanket.

After a huge fight with his roommates, Ivan finds himself in the apartment alone. As the sun rises and he considers whether or not going to work, he re-explores his apartment and reminisces about past experiences. He's reminded of the importance of family, friends, and respite.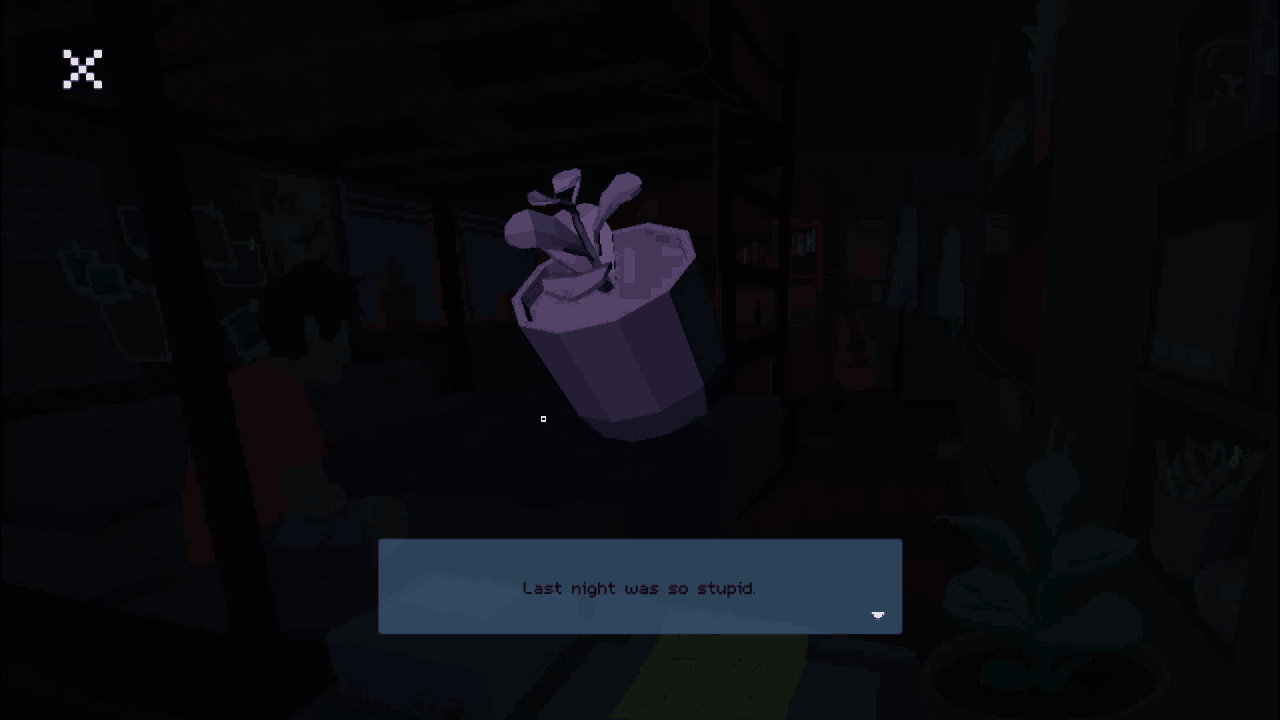 Preview GIFs


---