Respite
PressKit

---
Developer:
Kayden Chan, Luxiere
Release date:
January 4th, 2020
Platforms:
PC & Mac
Itch.io
Supported Languages:
English
(Soon to come: Spanish & Chinese)
Tagline
When the sky falls, use it as a blanket.
Description
After a huge fight with his roommates, Ivan finds himself in the apartment alone. As the sun rises and he considers whether or not going to work, here-explores his apartment and reminisces about past experiences. He's reminded of the importance of family, friends, and respite.
History
Respite was developed by Kayden Chan for a school project at Sheridan Illustration. Development started in September 2019 and released in Jan 2020. Originally planned as solo developement would later turn into a duo as Luxiere joins Mid October.
Features
Water various plants around the apartment to progress the main story
Interact with a variety of items around the apartment to learn more about Ivan and his roommates.
Through context clues, you find out the mystery of what the 'huge fight' was about
---
GIFs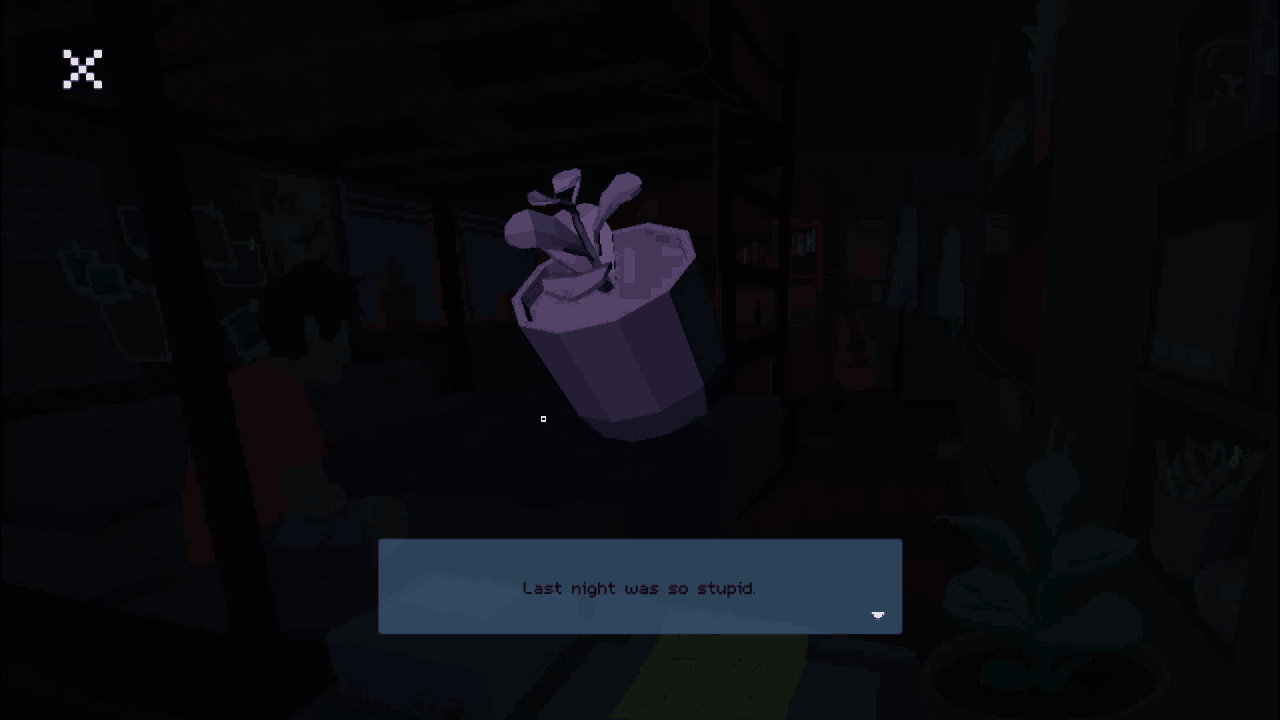 ---
Images

---
Logos


---
Credits